Textarchiv
exotica

politics

klangkunst

spirits

science

words & voices

geräusche

regions

film

radiokunst

electronics

other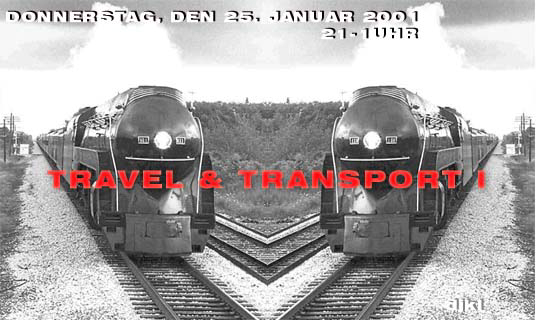 Hear that whistle blow!
Seitdem es Eisenbahnen gibt, hat ihr Klang die musikalische Welt beeinflusst. Nicht nur im Blues und Country wird das Schicksal des oder der davonfahrenden Geliebten beklagt.
Mit den ersten Zügen entstanden auch ungezählte Eisenbahn-Lust-Walzer (wie von Johann Strauss), Eisenbahn-Dampf-Galopps (von Joseph Gungl) oder Prager und Wiener Eisenbahn-Polkas (von Joseph Labitzky). Zur Einweihung fast jeder neuen Strecke wurde im 19. Jahrhundert die entsprechende Musik komponiert, "Funiculi Funicula" erklang beispielsweise zur Eröffnung der Funicular-Eisenbahn zum Vesuv.
Daran hat sich bis heute nichts geändert, zum Grand Opening der ersten Linie des TGV von Lille nach Paris schrieb Michael Nyman das Auftragswerk "MGV (Musique à Grand Vitesse)".
Aber es sind natürlich vor allem die ungezählten Americana, die die grossen alten Züge des Westens beschrieben und besungen haben,
die Hobos und Lonesome Travellers, die auf den Güterzügen durchs Land fuhren. Lieder wie "The wreck of the old '97" beschrieben Zugkatstrophen und Meilensteine in der Geschichte der Eisenbahn. Auch wenn die Zeit der Eisenbahnen zumindest in Amerika vorbei zu sein scheint, bleibt doch die Faszination bestehen, die von diesem Transportmittel von Anfang an ausging.
Daneben kommen heute auch noch ein paar andere Schienenfahrzeuge zu Gehör, von der Strassen- bis zur U-Bahn: ja, wir haben alle verfügbaren Versionen von "Take the A Train" mitgebracht (auch auf deutsch gesungen von Caterina Valente), und auch die "Trambahnritzenreinigungsdame" fehlt nicht.
---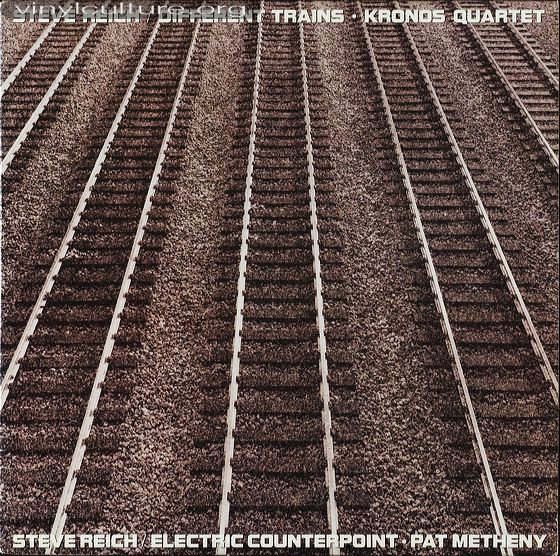 Steve Reich, Different Trains (Elektra Nonsuch 9791761), 1989
Eine andere Geschichte schrieb Steve Reich mit seinem Stück Different Trains. Er kontrastiert in einer seiner stärksten Kompositionen die Beschreibung amerikanischer Zugreisen zu Beginn der 40er Jahre des vorigen Jahrhunderts mit den Zügen, mit denen die Juden ins Konzentrationslager gebracht wurden.
---
aus der Abteilung rare, strange & bizarre. heute: Ostad Hosein Tehrani, Der Zug

Hosein Tehrani gilt als einer der grossen Meister der traditionellen persischen Trommel Tombak (oder älter Zarb). Berühmt für seine Interpretationen klassischer persischer Musik hat er in den 1940er Jahren ein Stück eingespielt, das den Klang eines Zuges nachgeahmt.
Der enthusiastische Rundfunksprecher (die Aufnahme stammt aus einer Radiosendung) meint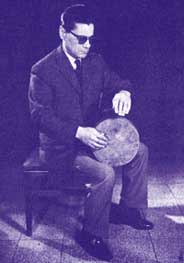 gar, bei diesen Klängen im Zug zu sitzen ...
Hosain Tehrani was born 1912 in Tehran he died in 1973 at the age of 61. He started playing Tombak at the of 13.He was always found practicing Tombak. At that time Tombak was considered to be a musical instrument worthy of street entertainers only. In 1928 he started serious studies with Hossein Khan Essmailzadel, a music master and a kamancheh player. He learnt the tombak rhythm by memorizing phrases in Farsi. He later studied with several master Tombak players as Reza Ravanbakhsh and Kangarlo and others. He was always observing the different methods of playing Tombak and trying to learn the different techniques and rhythms. He even used to observe street entertainers and learn from them.
In 1928, at the age of 26, he met Abolhasan Saba, this was start of a life long friendship. Ostad Tehrani said: apart from musical notation that I learnt from Khaleghi, I have learnt every practical and theoretica l aspect of music from Saba. In 1940, at the creation of Tehran radio, he started working there with a group of musicians. In 1941, he started teaching at madrese aeli mosighi (advance music college). Later on, Tombak was removed from the list of instrument taught at this college.
In 1949, Khaleghi started another music college called national music college. The responsibility of teaching Tombak at this college was give to ostad Tehrani. While Teaching at these colleges, he collaborated with National Music Ensemble and National Music association.
---
Aus der Serie 'Meine Lieblingsplatte' - Heute: Johannes C. Klossek, Dampflok-Spezialitäten in Stereo.
Reise- und Güterzüge auf Bergstrecken. LP, Franckh'sche Verlagshandlung Stuttgart 1979. 18 Hörszenen Von jugoslawischen, österreichischen, tschechischen und deutschen Dampflokomotiven auf einer 30cm-Langspielplatte in HiFi-Qualität auch in Mono abspielbar, Begleitbuch mit 67 Fotos
Unter den Geräusch-Platten nehmen die Dokumentationen der Eisenbahn Liebhaber eine Sonderstellung ein. Unzählige Aufnahmen gibt es von allen mögichen Lokomotiven aus vielen Ländern, und das Genre der Dampflok ist das wohl am meisten auf Schallplatten gebannte Geräuschmotiv überhaupt. Hier einige wenige Beispiele aus dem Temporary Soundmuseum: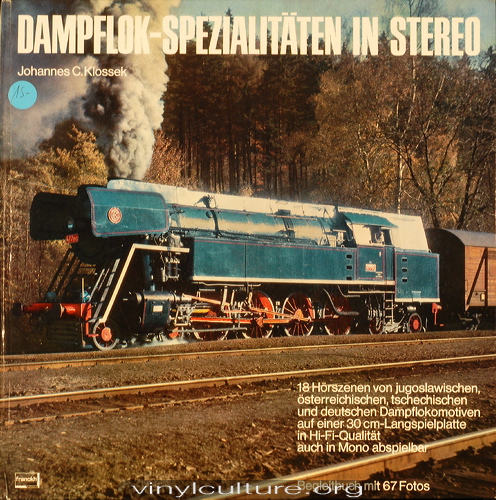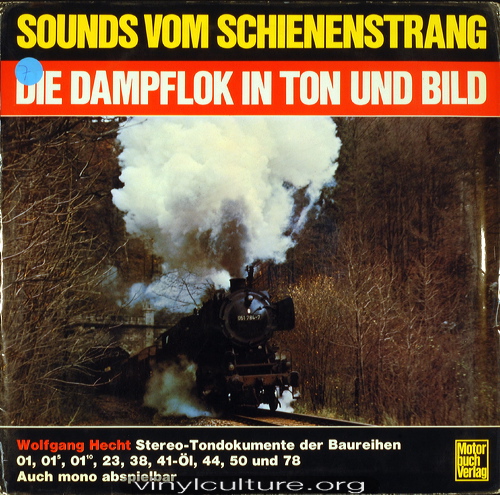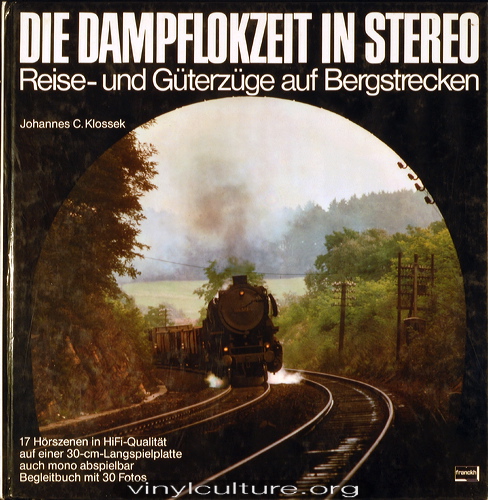 ---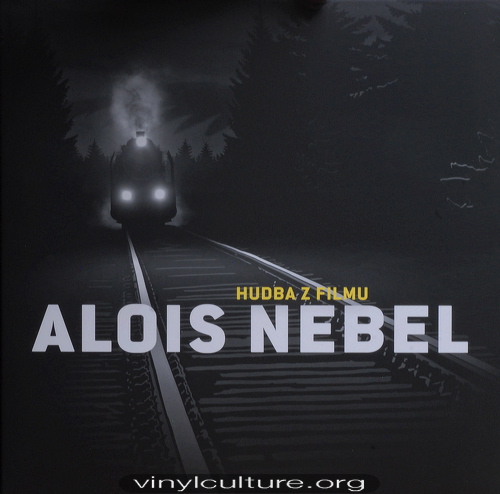 Playlist Trainsongs
500 miles: Peter, Paul & Mary, Stan Hope and his A-banda Brass
A man and a train: Marty Robbins
All night train: Allman Brothers
Back on the track: Jimmy McGriff
Bahnhof Runxendorf: Ludwig Manfred Lommel
Big black train: Flatt & Scrugs
Bird train: Arthur Lyman
Black train song: The Doors
Blue train: John Coltrane
Blue train: Johnny Cash and The Tennessee Two
Bringin' in the Georgia mail: Jim & Jesse McReynolds
Burma train: Martin Denny
Car train: The Swingers
Casey Jones: Johnny Cash
Catch that train: Chris Spedding
C.C. Rider: Huddie Leadbetter (Leadbelly)
Chill out: KLF
City of New Orleans: Steve Goodman
Congo train: Les Baxter, Martin Denny
Crazy train: Black Sabbath Cover Version
Der Bundesbahn-Blues: Helmut Qualtinger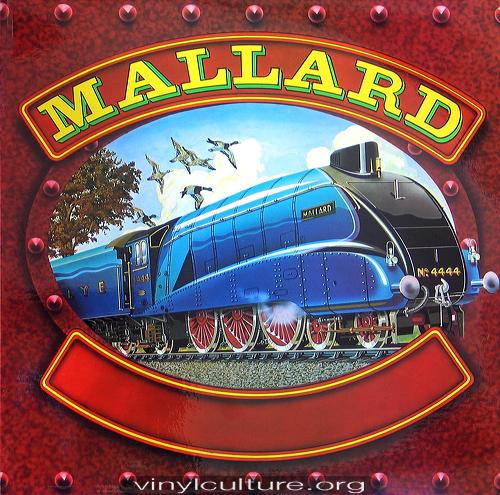 Der Schlafwagenschaffner: Paul Graetz
Desperados waiting for a train: Mallard
Devil's train (On a lonesome track): Roy Acuff
Die Ischler Eisenbahn
Die Trambahnritzenreinigungsdame: Ida Schumacher
Die Uhr am Bahnhof Zoo: Die 3 Travellers
Different trains: Steve Reich
Don't you want to go up there: John Jackson
Eastern railway station: Makam
Ein Wagen von der Linie 8: Weiß Ferdl
Excursion on a wobbly rail: The Cecil Taylor Quartet
Farmer labor train: Woody Guthrie
Freight train: Kenny Burell - John Coltrane, Stephan Grossman & Duck Baker, Junior Vasquez
Freight train boogie: Whitstein Brothers, Doc Watson
Geräusche in Stereo für Dia und Film: Bahn- und Strassenverkehr Hell Bound Train: Frank Hutchison
Hobo's story: Don Reno & Bill Harrell
How long: Hot Tuna
I heard that lonesome whistle: Johnny Cash and The Tennessee Two
I'm a train: Bert Hammond
In der Elektrischen (Ludwig Thoma): Adolf Gondrell
Isabella sul treno: Ivan Graziani
Jungle train: Martin Denny & Si Zentner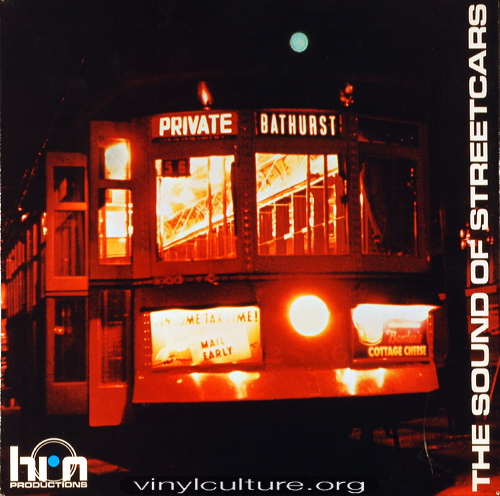 Just like this train: Joni Mitchell
L'attaque du train: Francis Lai
Last Cannonball: Mary McCaslin
Last train and ride: Ralph McTell
Last train to Clarksville: Linda Bell
Late for the train: The Buzzcocks
Le petit train: Les Rita Mitsouko
Le petit tramway: Les Djinns Singers - 60 French Girls
Life's railway to heaven: Patsy Cline
Little black Train: dock b
Locomotion: John Coltrane
Locomotive breath: Jethro Tull
Lonesome railroad: Darby & Tarlton
Lonesome train: Johnny Burnette, The Meteors
Long black train: Lee Hazlewood
Love train: OJays
L'ultimo treno della notte: Ennio Morricone
MGV - Musique à grande vitesse: Michael Nyman
Midnight train: Johnny Lang & Buddy Guy
Midnight train to Georgia: Ani Defranco & Indigo Girls, Gladys Knight & The Pips
Mies und Munter im Schlafwagen: Wilhelm Bendow
Morning train: Original Five Blind Boys of Alabama
Mystery train: Sleepy LaBeef
Neugebauer am Fahrkartenschalter: Ludwig Manfred Lommel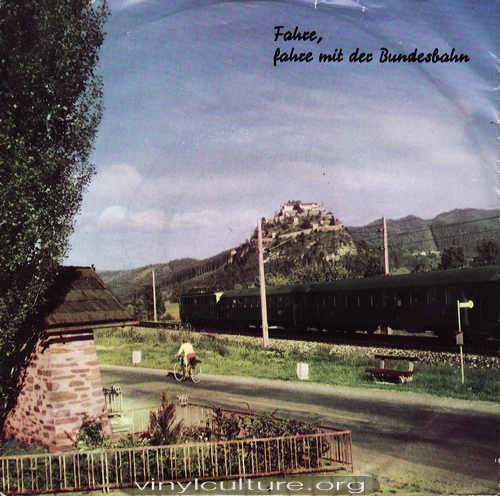 Night train: Jimmy Smith & Wes Montgomery
Nimm den Zug nach Harlem (Take the 'a' train): Caterina Valente
Old train: Tony Rice Unit
On the road: Jack Kerouac
Party train: Gap Band
Phantom train: Uematsu
Port of lonely hearts: Johnny Cash and The Tennessee Two
Rail: Bosho
Railroadin': Speedy West
Ramblin' boy: Tom Paxton
Red Ball to Natchez: Delmore Brothers & Wayne Raney
Rock Island line: Johnny Cash and The Tennessee Two, Odetta Felious
Runaway Train: Soul Asylum
Scenic railway: Serge Gainsbourg
Slow train and low dog: Hal Holbrook
Song from the film 'Byelorussian station'
Soul station: Roland Kirk & Ira Sullivan
Sound effects vol.8: Trains
Sound of a train: Quintron
Speed kills: Ten Years After
... stop für Nord-express ...
Strangers on a train: Dimitri Tiomkin (Alfred Hitchcock)
Subway train: Johnny Thunders
Take the 'A' train: Frank Chacksfield and his Orchestra, Count Basie and Duke Ellington, Duke Ellington and His Orchestra, Duke Ellington's Spacemen, Esquivel, Illinois Jacquet, Ted Heath, Bob Wills & His Texas Playboys and many more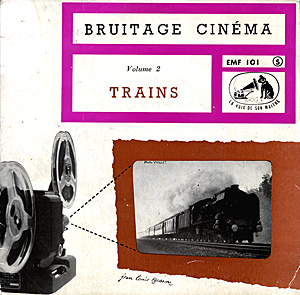 Take the L train (To 8Th Avenue): Brooklyn Funk Essentials
Tazartès' transports: Ghédalio Tazartès
Techniques de notre temps
The Cannonball: Carter Family
The Chaitania train is coming
The gospel train is leaving: Reverend J.C. Burnett
The heavenly Train: Bill Carlisle
The rail song: Adrian Belew
The railroad: Bob Prescott
The train from Kansas City: The Shangri Las
The train: Hossein Tehrani
The train and the river: Jimmy Giuffre
The wreck of the old 97: Johnny Cash and The Tennessee Two
This train: Edmundo Ros und sein Orchester, Pete Seeger & Big Bill Broonzy
Sound effects - railway study: Pierre Schaeffer
Train 45: Stanley Brothers
Train a-comin': Jimi Hendrix
Train blues: Andrew Pekler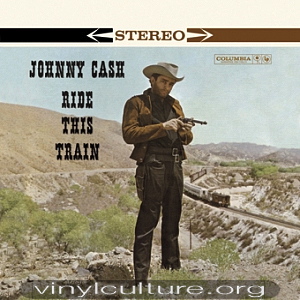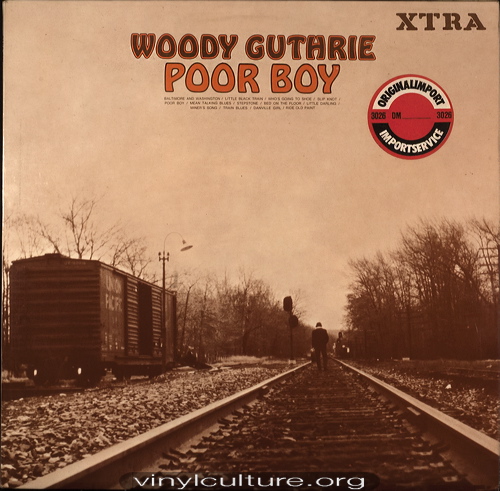 Train goes down: Eddie Kirkland
Train kept a rolling: Shockabilly
Train of love: Johnny Cash and The Tennessee Two
Train overnight: Tragically Hip
Train song: Tom Waits
Train to Ranchipur: The Markko Polo Adventurers
Train train: The Jeff Beck Group
Train whistle blues: Jimmie Rodgers
Travel Suite: Chicago
Travelin' man: Stevie Wonder
Travellin' home: Vera Lynn
Travellin' in style: Free
Uns're Reise fängt an (Karawan): Peter Kraus
Wagon wheel: Lou Reed
Waitin' for a train: The Flatlanders, Hank Snow
Wanderer: Al Bowlly
Who'll stop the train: Creedence Clearwater Revival
Wreck of the old 97: Johnny Cash