Arbeiten (Auswahl)



2015
2014
2013
2012
2011
2010
2009

Vinyl Culture, München
Embedded Art. AdK Berlin

2006-2008
2003-2005

Das Kunst oder Unfall Büro, Wien
Artworks: VOID. Installation, Asifakeil / quartier21, Museums-Quartier Wien, 2015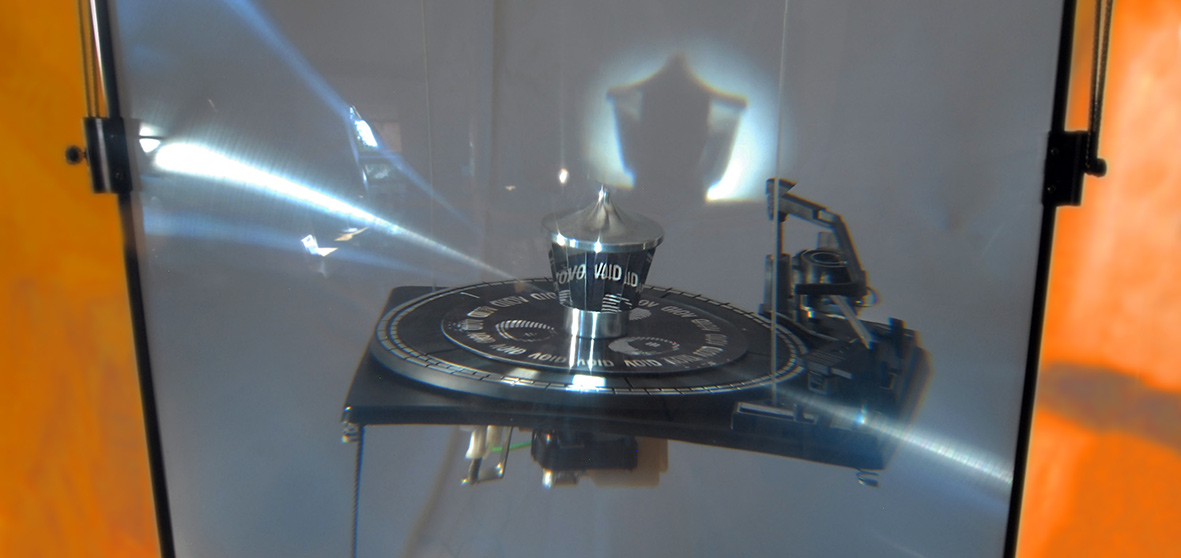 VOID ist inspiriert von der Kinderschallplattenserie "Teddy. Die lebende Schallplatte" aus den 1950er Jahren. Auf einer 20cm Schallplatte ist ein kleiner Zeichentrickfilm abgebildet, der nur sichtbar wird, wenn der dazugehörige karussellartiger Aufsatz mit verspiegelten Segmenten mit auf den Plattenteller gelegt wird. Blickt man dann in das sich drehende Karussell, bewegen sich die kleinen Cartoons: Teddy tanzt.
Dieses Spielzeug ist längst vergessen und die historischen Spiegel erblindet. VOID arbeitet daher mit handgemachten Aluminium-Repliken und lässt diese einfachste Film-Technik dadurch wieder aufleben. Die neuen rotierenden Objekte und Platten, leiten abstrakte Elemente von den grafischen Bestandteilen der Originale ab und stellen leise die Frage nach dem Ende der analogen Botschaft und der Lücke, die ihr Fehlen zu hinterlassen scheint.
⇒ Lecture "Vinyl Art. Von Schallplatten, Covern und rotierenden Objekten". In Zusammenarbeit mit der Galerie Schallform.
VOID is inspired by "Teddy. The living record", a vinyl record-series for children from the 1950s. A small animation is depicted on a 7 inch record that only can be seen when the appropriate roundabout-like attachment with its mirrored segments is equally placed onto the turntable. Looking into the turning roundabout the small cartoons can be seen in movement: Teddy is dancing. Since the long forgotten toy's historic mirrors have darkend, VOID revives this simple film-technique by working with hand made aluminium-replica. The new rotating objects and records deduct abstract elements from the original graphics and quietly ask about the end of the analogue message and the gap that its missing seems to leave. ⇒ Lecture "Vinyl Art. On records, covers and rotating objects".
see also ⇒ Your Silver Dream Shines True
Kuratiert von Stefan Stratil
ASIFAKEIL: Trickkunstraum an der Schnittstelle von Animation und bildender Kunst
ASIFA (Association Internationale du Film d'Animation) AUSTRIA - Association Internationale du Film d'Animation, Wien
www.asifa.at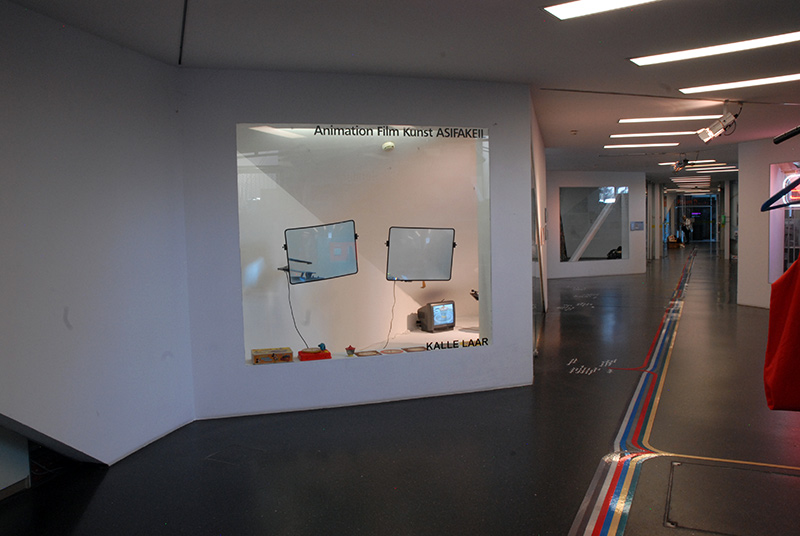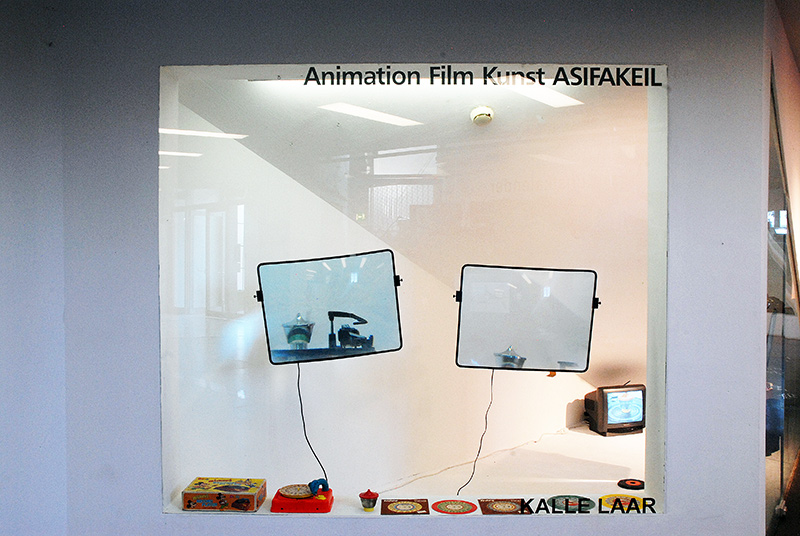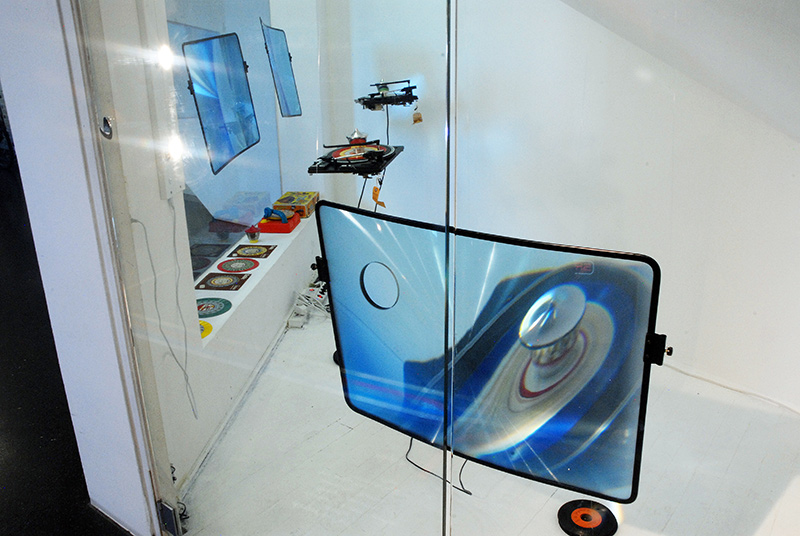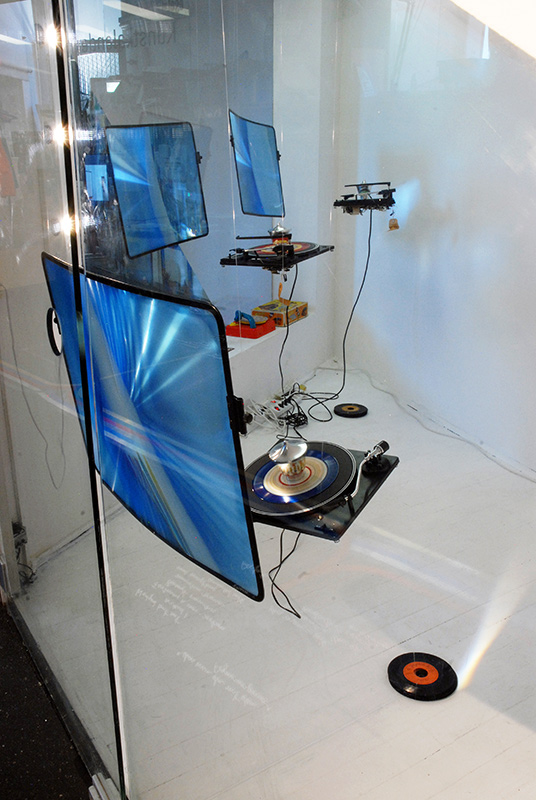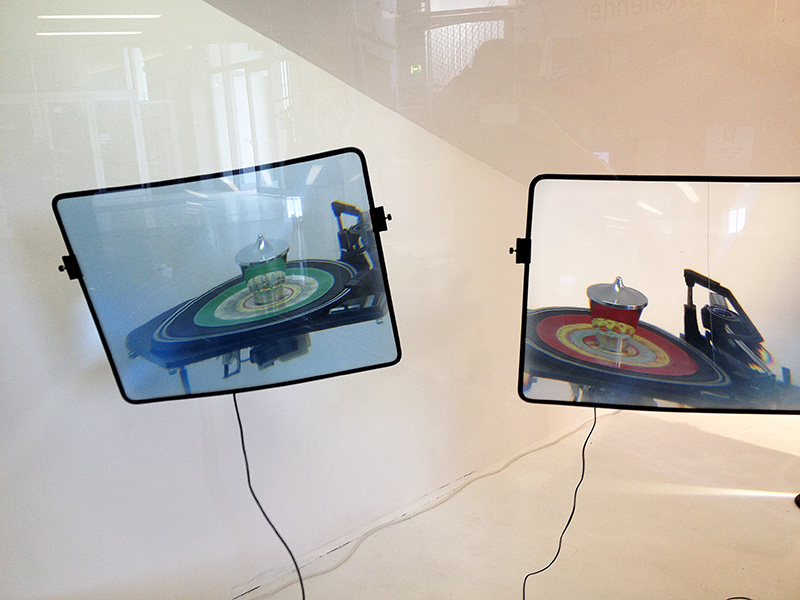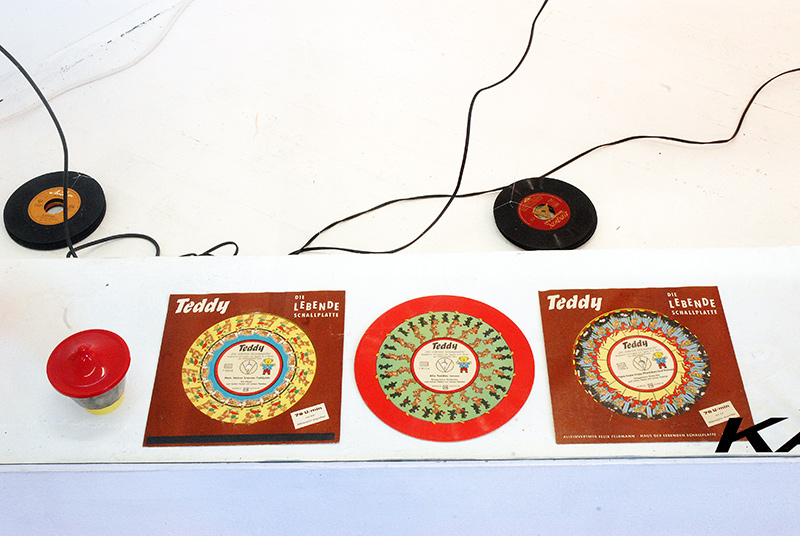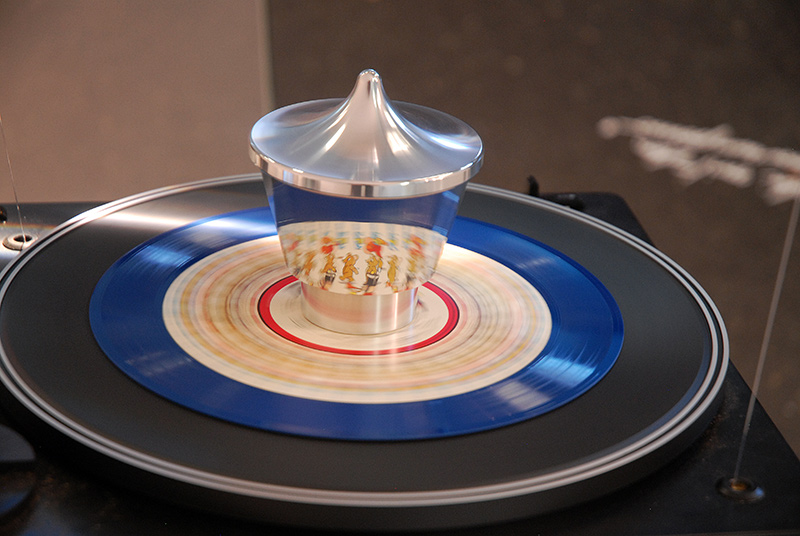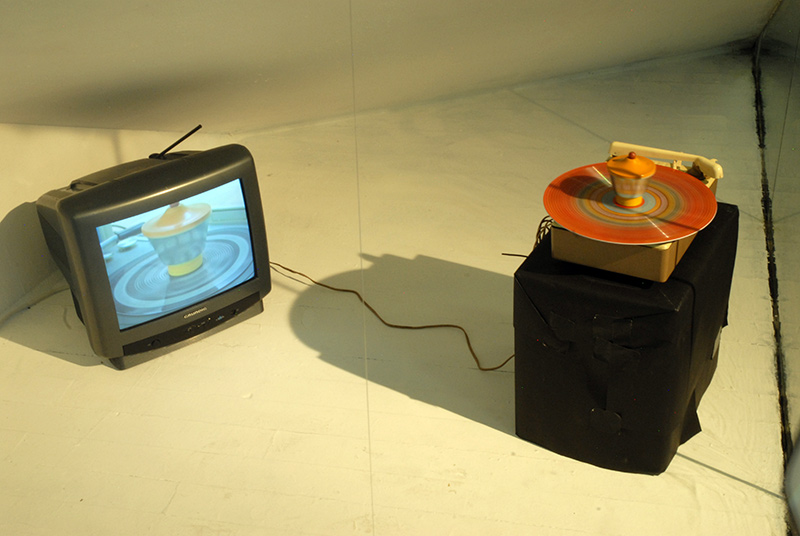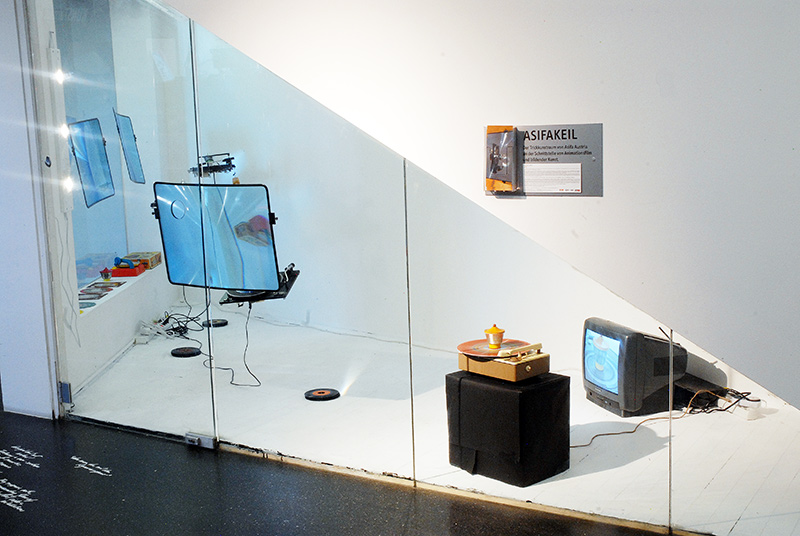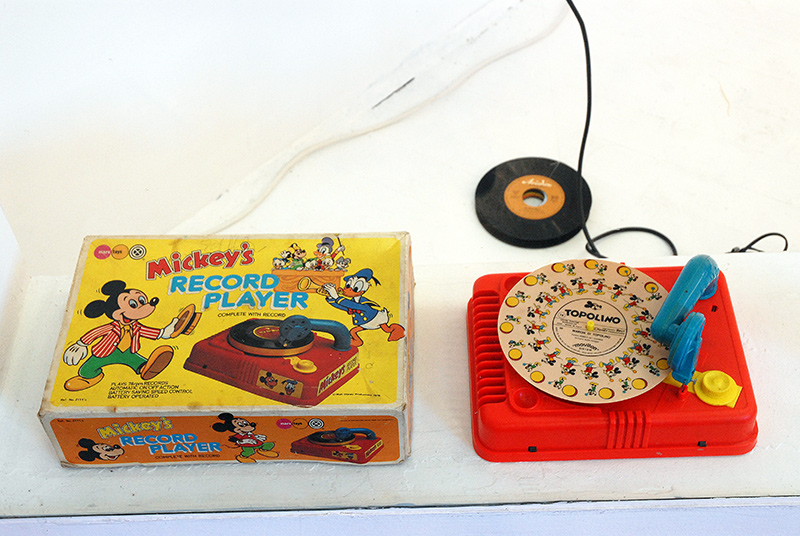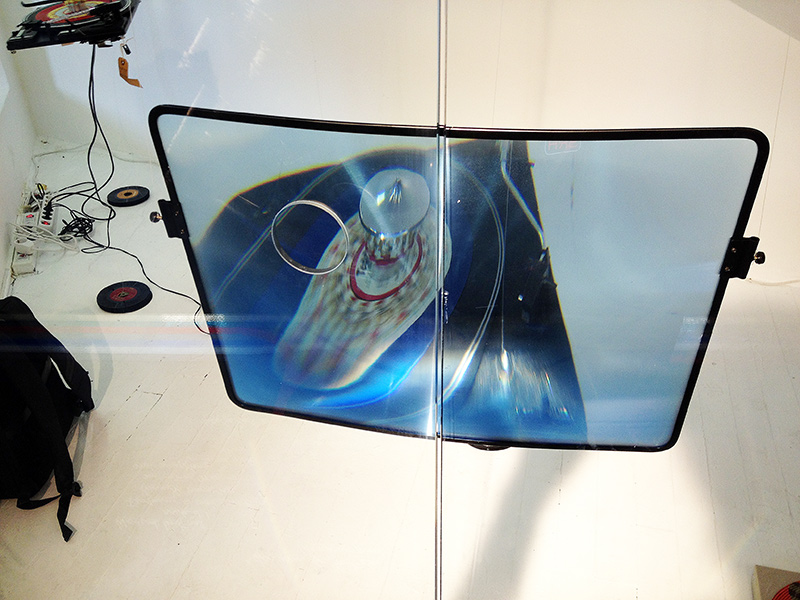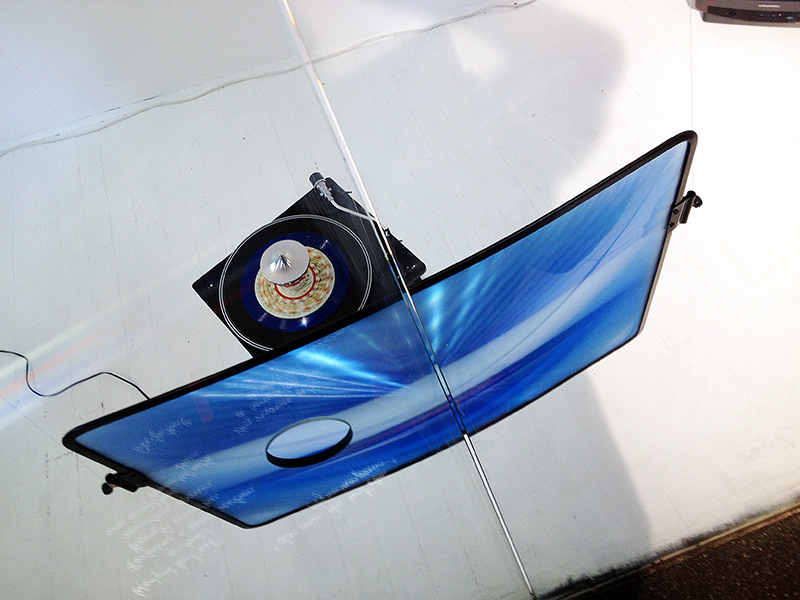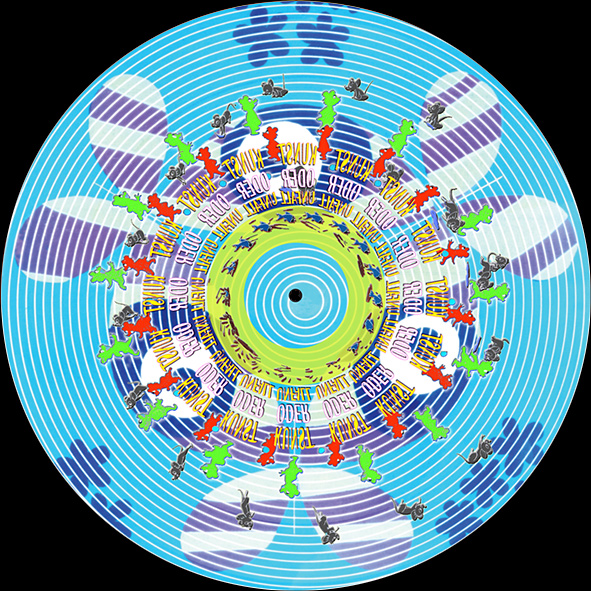 see also ⇒ Teddy - Die lebende Schallplatte