Arbeiten (Auswahl)



2015
2014
2013
2012
2011
2010
2009

Vinyl Culture, München
Embedded Art. AdK Berlin

2006-2008
2003-2005

Das Kunst oder Unfall Büro, Wien
Artworks: SOUND SECRETS. Solo Exhibition at the Latvian Centre for Contemporary Art (LCCA), Riga, Latvia / Lettland
My exhibition at the LCCA focused on some sound art works I had developed recently, as well as some new works, inspired by my special relationship to Riga and Latvia and to the work of Hardijs Lediņš, the year 2015 being announced as the Hardijs Lediņš Year.
I was fortunate enough to meet legendary Latvian artist Hardijs Lediņš in the late 1980s, together with Juris Boiko, Inguna Černova and the NSRD, the no less legendary
Nebijušu Sajūtu Restaurēšanas Darbnīca
(
Workshop for the Restoration of Unfelt Sensations
)
and participating in some ways in their performances in Berlin and Riga. (web 1 english, web 2 latvian, NSRD blog latvian)
In retrospect, I can name various aspects of his work that feel familiar and intriguing. The (anti-) concept of "Approximate Art" is one of those. Never quite fitting into the common boxes the artworld is trying to squeeze you in, always naturally crossing borders, unable to stick to just one genre, using all means of expression available and necessary. Using simple ideas in a playful way. But nonetheless being a precise thinker and conceptualist. A way of life.
A lot of these elements can be used to describe several of my works too. So the exhibition serves also as an homage to Hardijs Lediņš reflecting his way of working and inspired by his free spirit.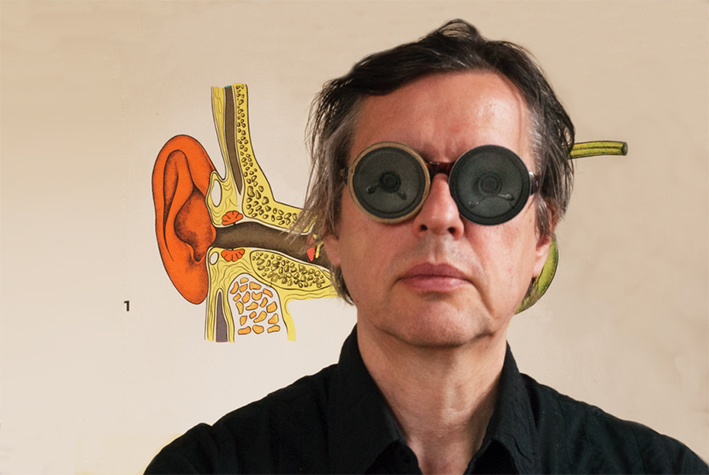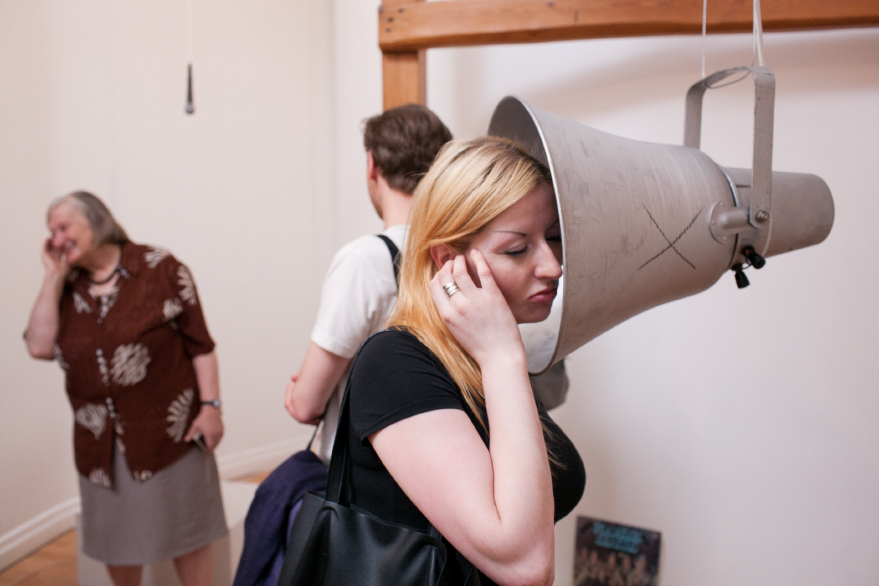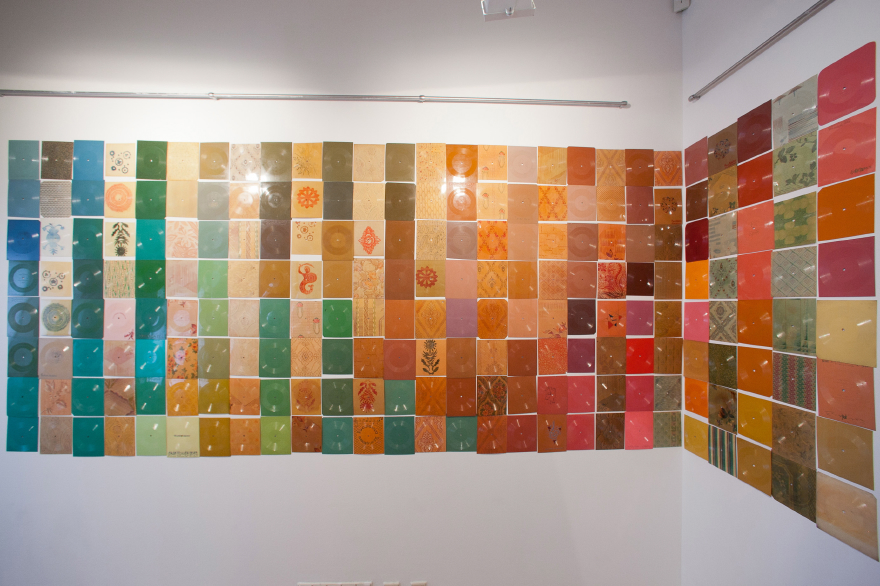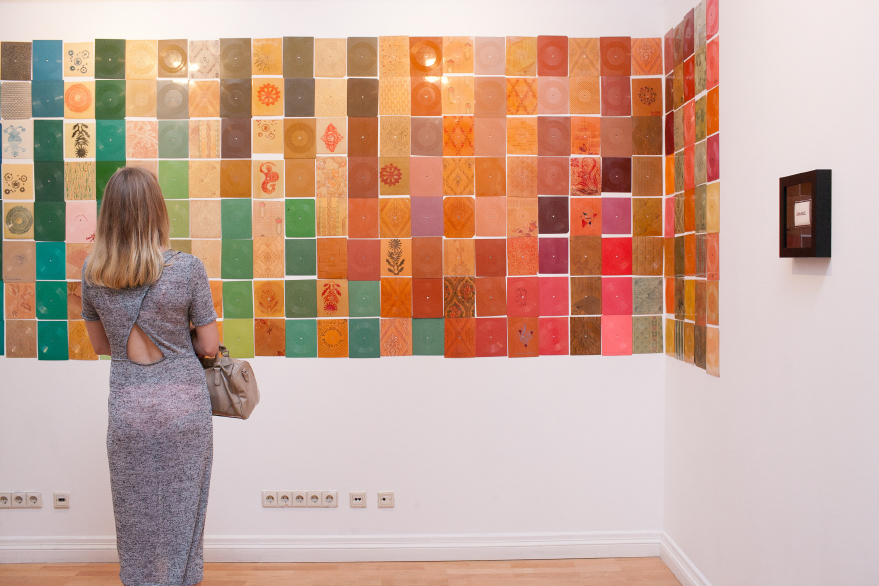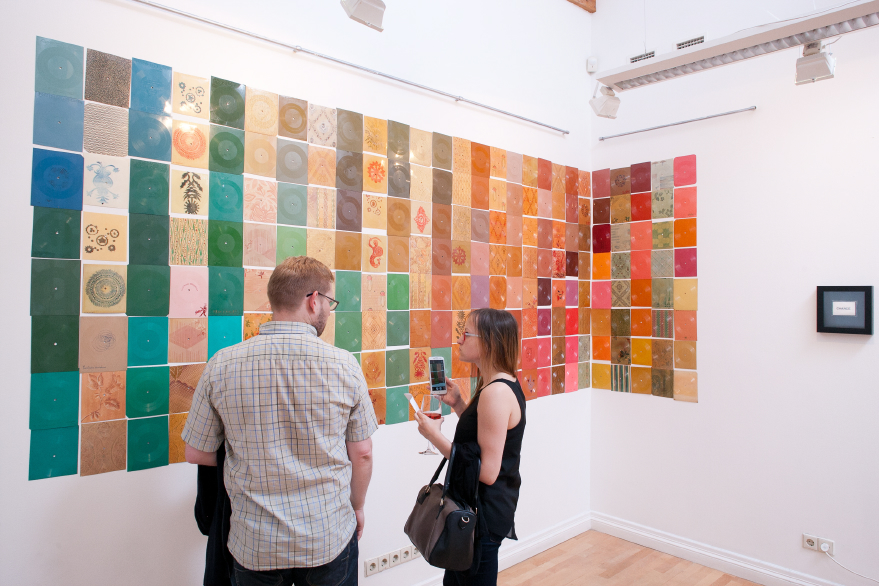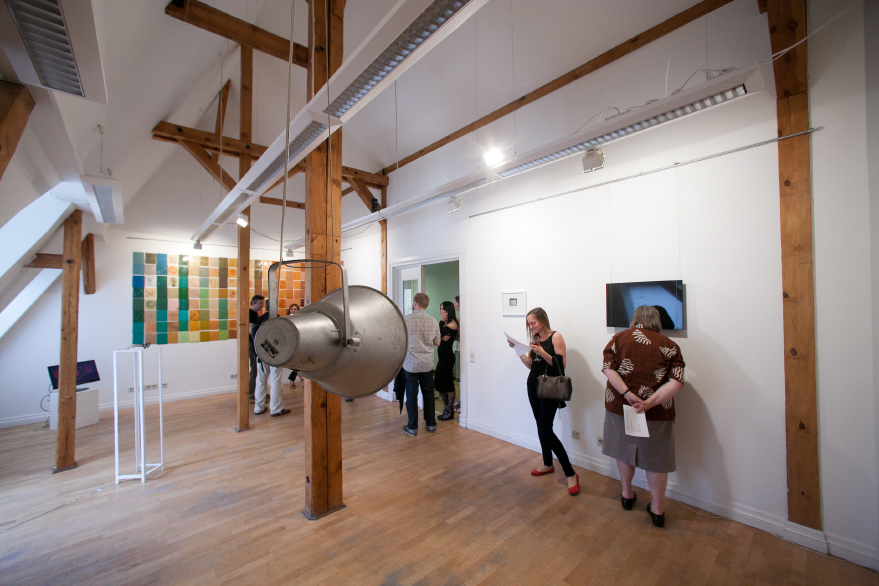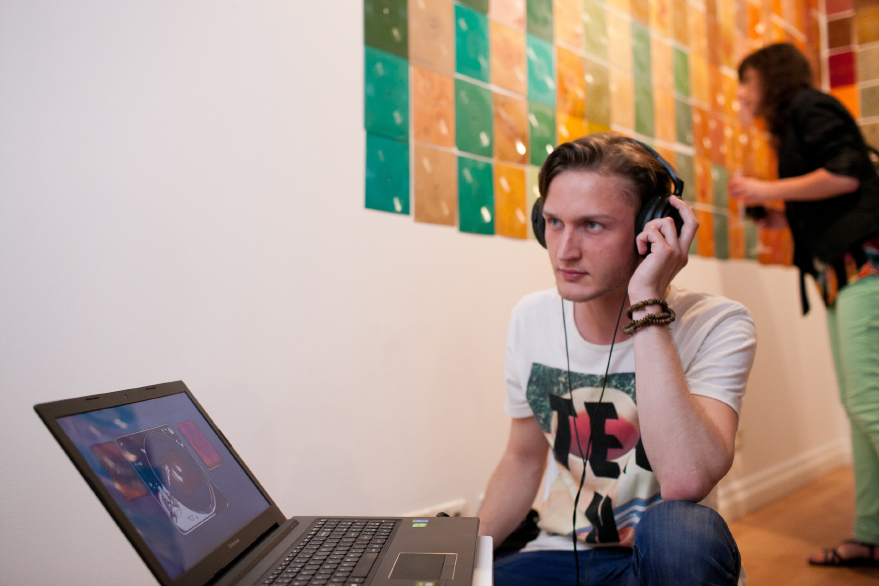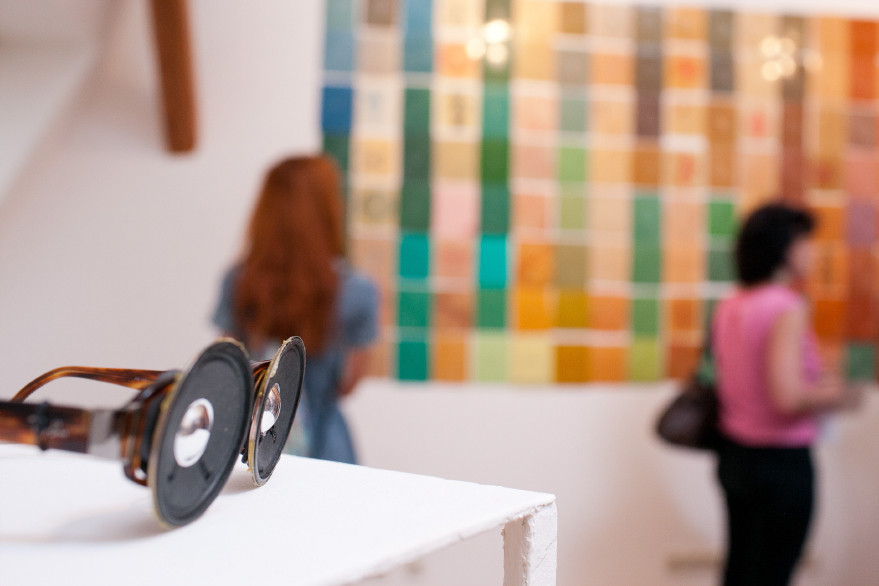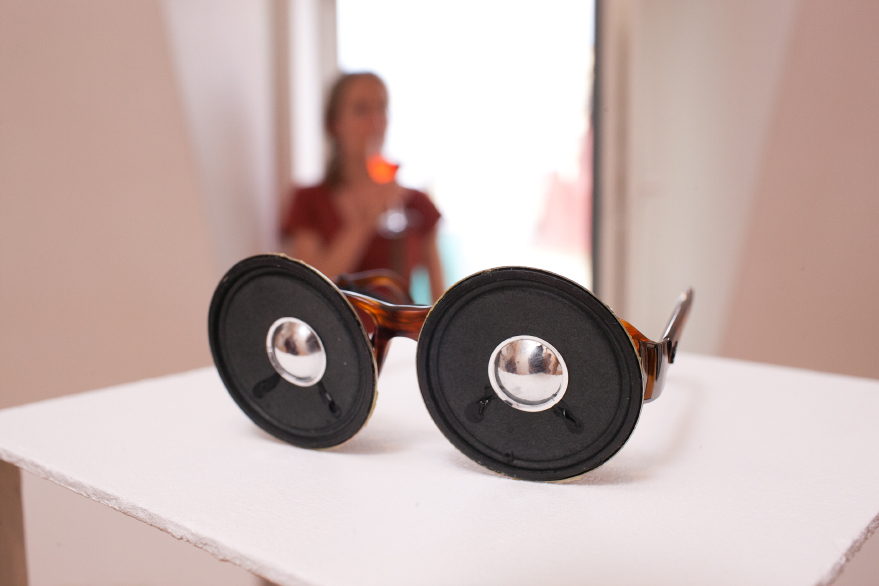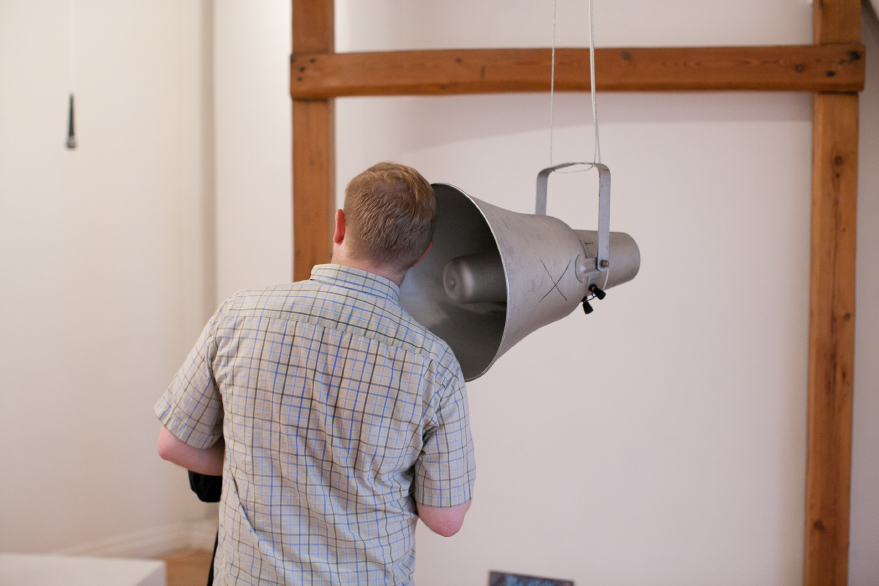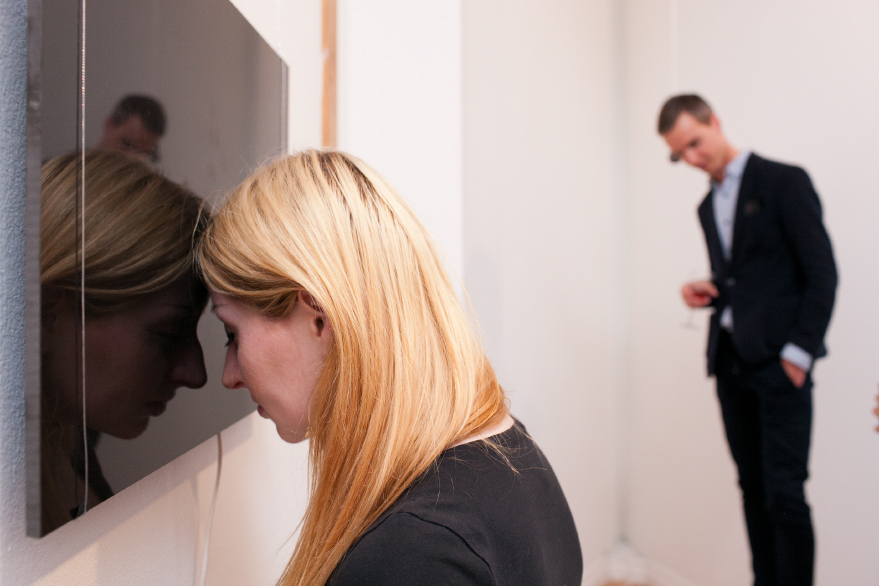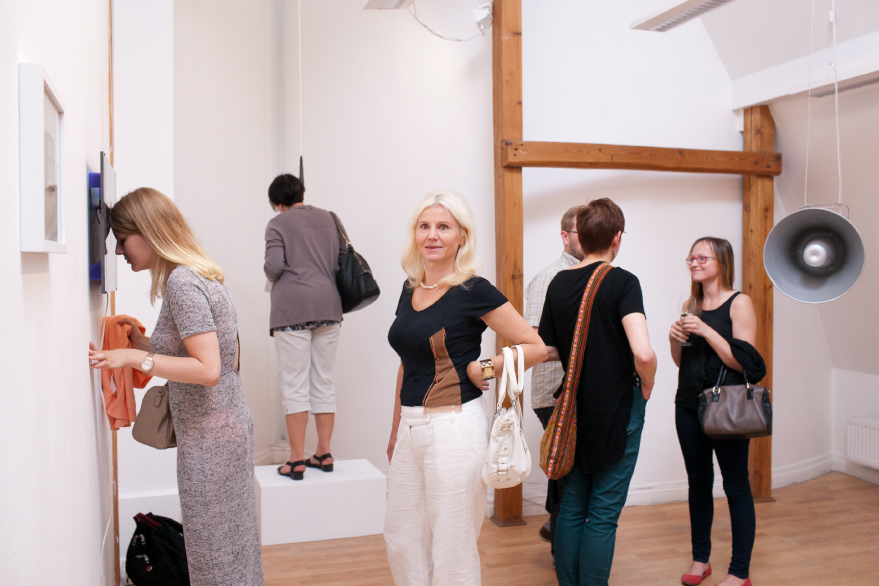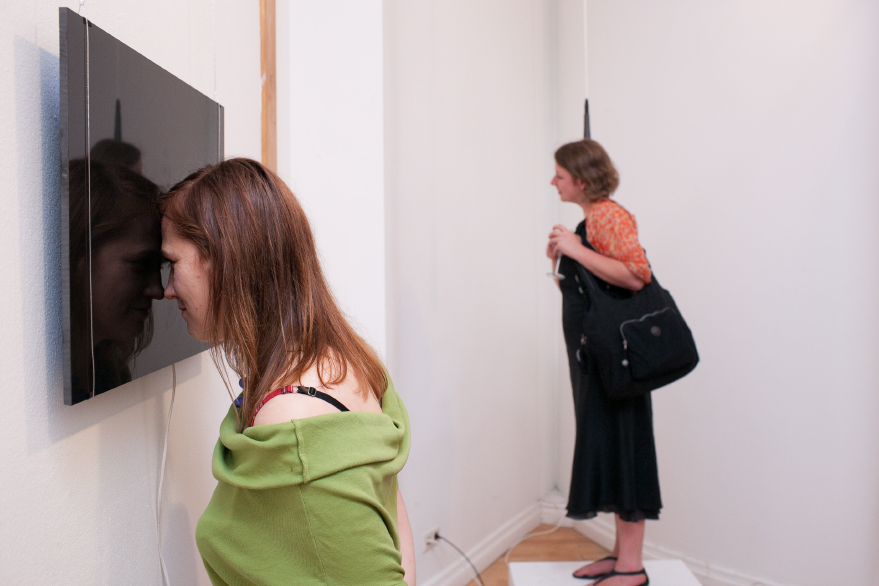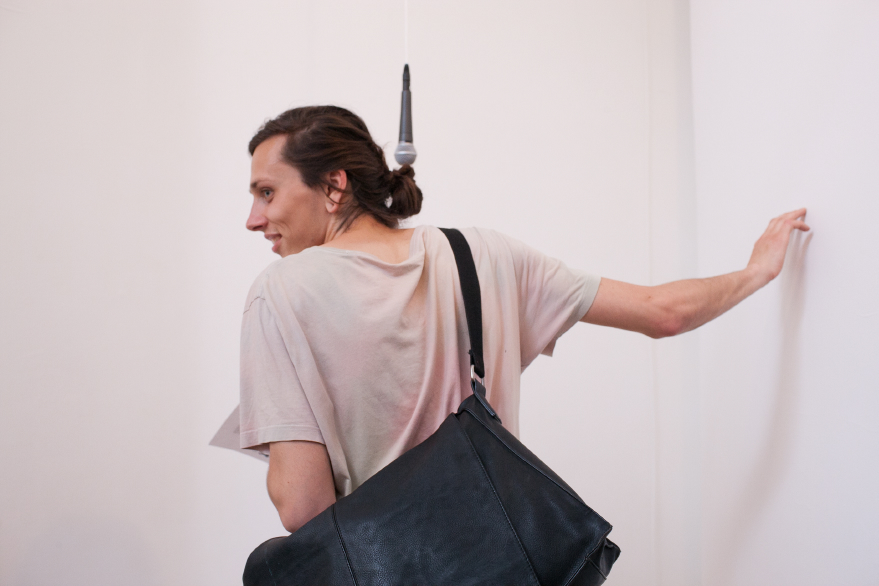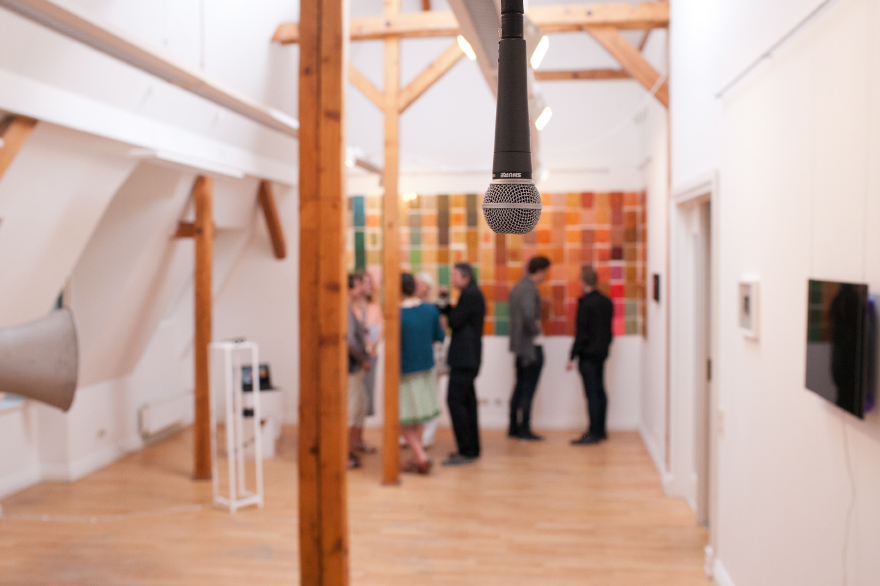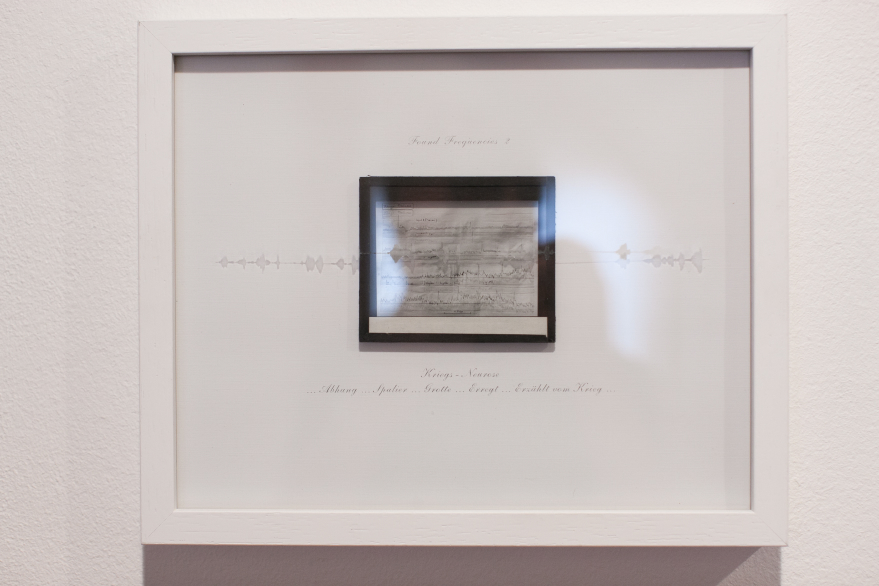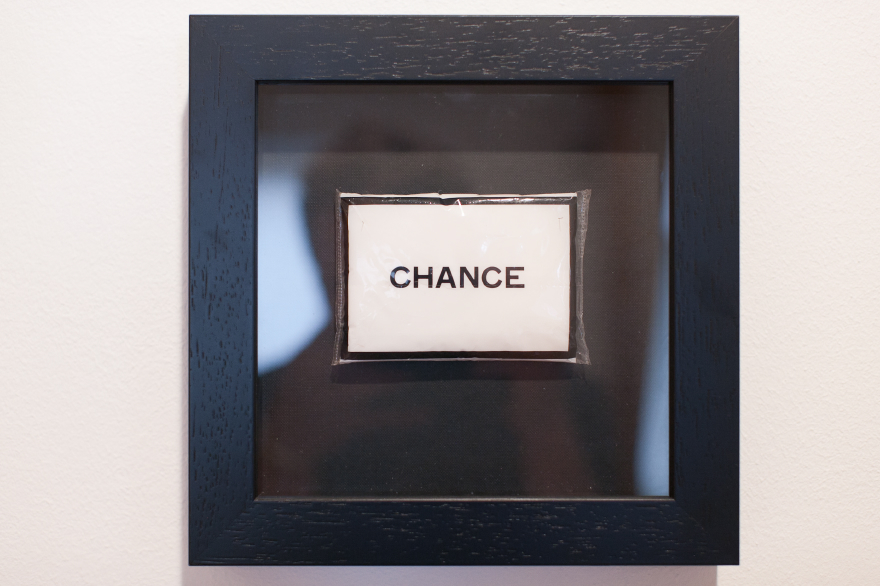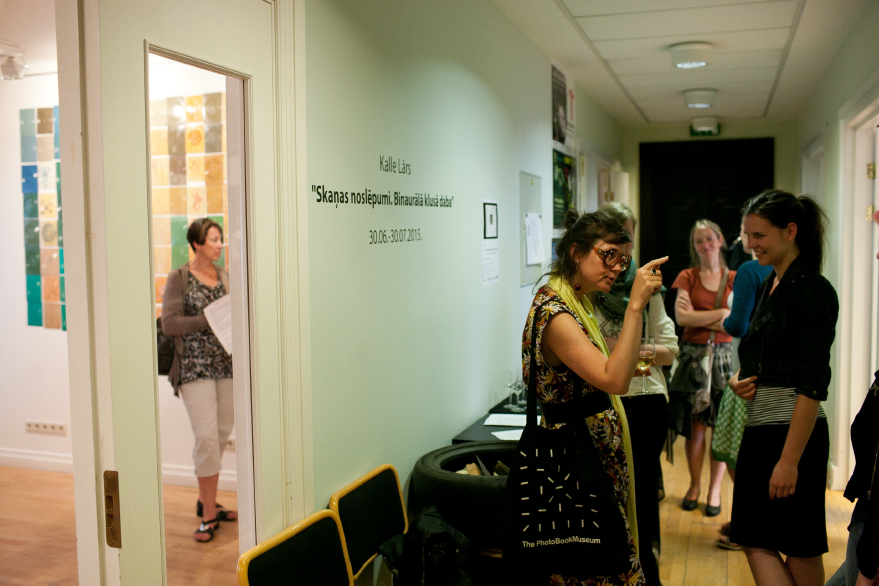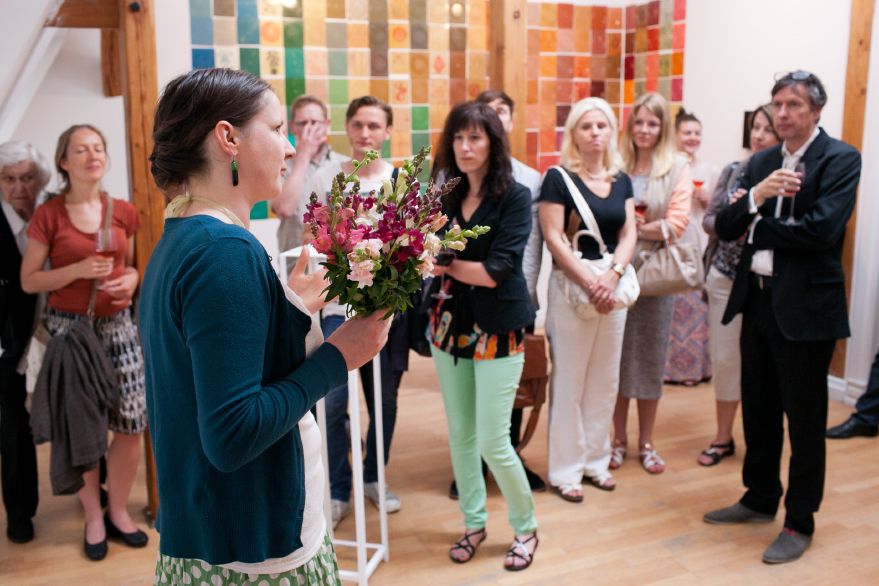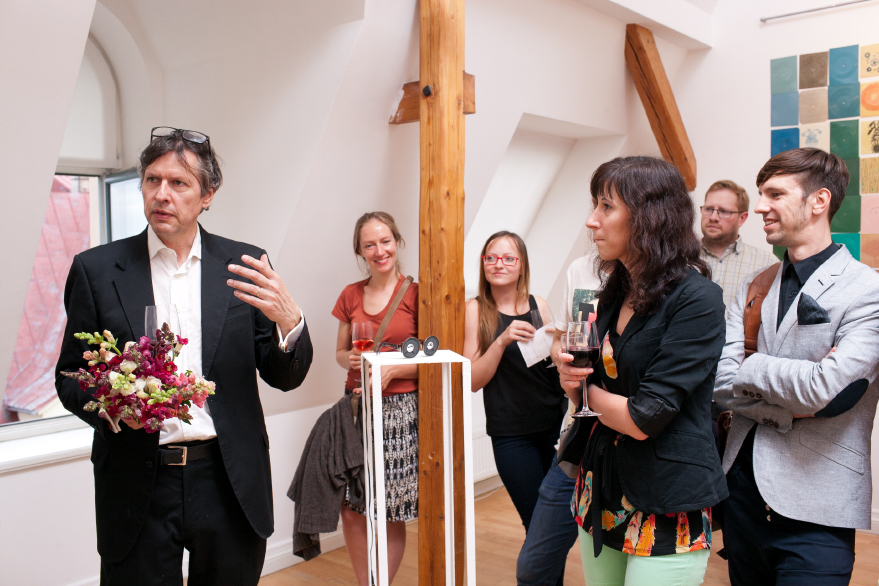 Works:
For Your Ears Only. (In Memory of Hardijs Lediņš). This installation includes the works:
Binaural Still Life. Glasses frame with two loudspeakers.
Latgalītes Mono Voice (working title). Pressure chamber loudspeaker, unknown brand, USSR 1978
Poetry: Augusta Laar, latvian voice: Diāna Popova
This work refers to the performance by Hardijs Lediņš, "Dr. Enesera binokulāro deju kursi" (Dr. Enesers's Binocular Dance Courses), performed originally in the Botanical Garden of Salaspils in 1987, and reenacted in 2015 in the Riga Botanical Gardens. The poem of Augusta Laar was partly inspired by this event:
AUGENTANZ
feat. Hardijs Lediņš u. Liana Langa

im palmenhaus unter zitronen
große schmetterlinge verspielen
die zukunft es ist nichts dran sagt
Hardijs Lediņš und verschwindet
im nassen grünzeug die trambahn
nr. vier von der endstation in die
altstadt gehörlose jugendliche
gestikulieren in der kabine ein
straßenfeger mit strohbesen der
märz ist kalt ein kicherndes pärchen
mit blonder mähne die dichterin
hütet Mozarts haarsträhne in Prag
in der vitrine im letzten zimmer des
museums reliquie im halbdunkel
aufgebahrtes schlangengespinst

ACU DEJA
Feat. Hardijs Lediņš un Liāna Langa

Palmu mājā zem citroniem
lieli tauriņi nospēlē
nākotni tajā nekā nav saka
Hardijs Lediņš un pazūd
mitros zaļumos tramvajs
ceturtais no gala stacijas
vepilsētā kurlmēms jauneklis
žestikulē kabīnē
ielu slaucītājs ar salmu slotu
marts ir auksts ķiķinošs pāris
ar blondām cirtām dzejniece
aplūko Mocarta matu šķipsnu Prāgā
muzeja pēdējās telpas
vitrīnā relikvija pustumsā
izstadīts čusku tīkls

Also in the show:

Trust Me. Mikrophone, turned into a speaker.
Chance
Found Frequencies #2
Little Wailing Wall
klanGpost #6. 216 polish sounding postcards.

Gājiens. Sound Secrets. Kalle Aldis Laar
Solo Exhibition at the Latvian Centre for Contemporary Art (LCCA), Riga, Latvia / Lettland.
Video by Diāna Popova.